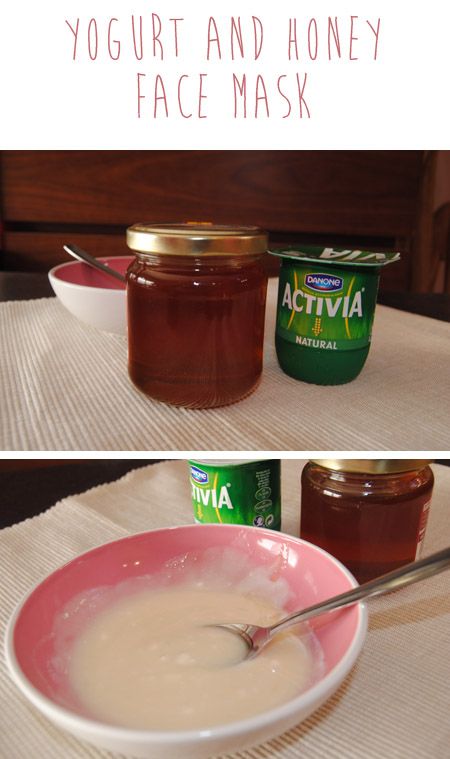 With winter temperatures damaging our skin, it's time for a treatment that is both good and soft for the skin. Bonus points if, on top of it, it's a cheap one. This yogurt and honey mask matches all these caracteristics, and it's also really easy to do. Honey is antibacterial, cleans the skin and moisturizes, while yogurt brightens the skin and refines the porus. Together they're just the perfect match!
What tipe of skin is for: Normal or dry.
Difficulty: Very easy!
INGREDIENTS:
- Natural yogurt
- Honey
- A small bowl
- 2 different teaspoons
- Chamomile tea (to rinse - optional)
INSTRUCTIONS:
Mix two tablespoons of yogurt and two tablespoons of honey inside the bowl, until you get a homogeneous texture. Apply it on clean skin. You'll see that the texture is pretty liquid (but still consistent) so the best way to apply it is using the back side of the spoon or a wood spatula. Once applied on the face it will get more solid. Leave it on the skin for 20 minutes, and rinse. You can improve the effects by rinsing with a warm chamomile tea (take care that is not too hot or you'll burn youself!).
This recipe is only for one use. Don't try to make more to use it in another occasions, because the ingredients won't keep for long time.