I'm a lover of France in general (a love that possibly comes from living close to the French border). I love it's architecture, it's language, it's landscapes... and Paris! I know that for sure there's a bunch of places in France that are as pretty as Paris is (or even prettier, if that's possible), but today I want to talk about Paris, and I want to talk about it because I'd love to share the work of somebody who can totally put into drawing the scence of what I love about the Parisian architecture: elegant, detailed, urban but not cold, nostalgic, dreamy and, overall, amazing. This artist is Brigitta, even if she's mostly known as
Tubidu
on Etsy. I could say lots of things about her drawings, but because an image is more powerful than one thousand words, I suggest that you see it by yourself. It's impossible not to love it!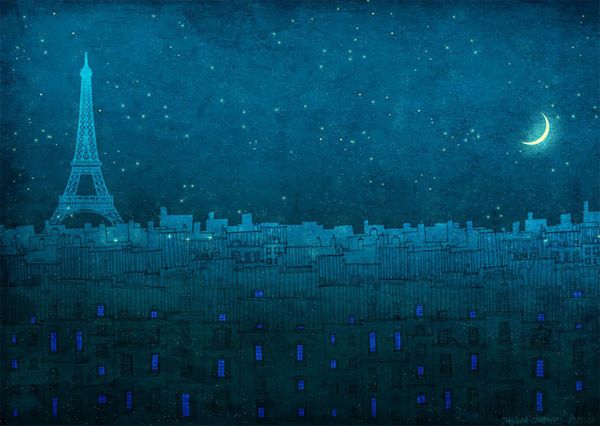 The Eiffel Tower in Paris - Tubidu
Don't you just love them all? I love the way she uses the light to make you feel that you're really there, and all the little details that all the drawings have!
I'll finish the post letting you guys know that if you see something you like at her shop, you can have a 20% off on your purchases at Tubidu, using the code SAVE20.
You can also find Tubidu on
twitter
and
facebook
.