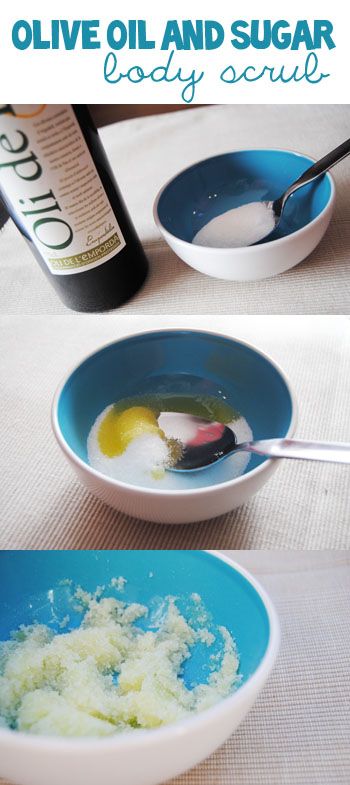 Now that the holidays are around the corner, it's time to get our skin ready for it. Before starting to apply body lotions and other products to spoil your skin, you'll need to scrub it to both exfoliate and hydrate your body, and leave the skin smooth and soft. But that can be so expensive! I've used a lot of body scrubs (from the cheapest ones to the really expensive ones), and so far the only one that has given my skin the same effect that I can get in a spa center is the olive oil and sugar scrub. Try it, you really won't regret it!
What type of skin is it for: Very appropriate for normal to dry skin.
Advantages: Leaves the skin silky, shinny and smooth. Olive oil contains natural antioxidant properties, and will help protect your skin from external damages like low temperatures.
Difficulty: Very easy!
INGREDIENTS:
- Sugar (the regular powder one)
- Olive Oil (is very important that it is olive oil)
- A tablespoon
- A small bowl
- A few drops of scential oil (optional)
INSTRUCTIONS:
Pour a tablespoon of sugar and a tablespoon of olive oil inside the bowl. For each tablespoon of sugar you add, you'll also need to add a tablespoon of oil (that's the right proportion). Use the spoon to mix both products, until you get a paste, and that's it! You can also add a few drops of your favorite scential oil if you want.
Depending on the quantity you need or the area of your body you want to scrub, you'll need more or less. It can be kept up to two weeks (not more because the oil will separate), but because it's so easy and fast to do the most practical thing is to quickly do it when you want to use it.
Happy scrubbing!