Title:
Level 2 (The Memory Chronicles #1)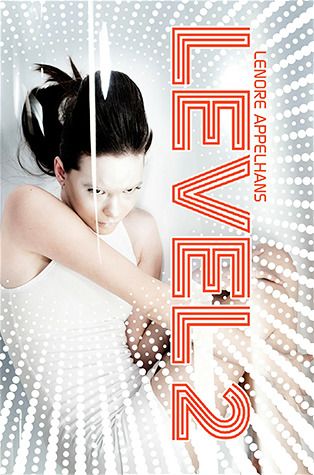 Author:
Lenore Appelhans
Genre:
YA Dystopia
Publication:
2013
Rating:
3.5/5 stars
The Cover
It's quite appealing, it's simple, the colors are clean and there is not a whole lot going on that is distracting. I also find the red in combination with the silver and the white nice.I kinda like the futuristic look of it as well, it fits the story.
The Story
The main character, Felicia, is dead and currently residing in level 2.When people die they end up in this place, which is sort of a gateway to the final place, which is level 3. In level 2, people live in so-called hives that group together groups of people that within those hives have their own pods, chambers in which they spend most of their time reliving their memories. Felicia does this as well and we quickly find out there have been two guys in her life, her boyfriend Neil and Julian, the guy who broke heart. And the latter came to level 2 to get her. Which is when she finds out there's a rebellion out there and Felicia apparently is a key player in this rebellion.
My Thoughts
I quite enjoyed this book and it was an interesting and well-written read but it didn't convince me enough to really like or love it. What I did really like was the concept of the book and it being set after death, it was kinda refreshing because I have never read a book with that setting before. Another thing that was interesting was getting to know Felicia through the memories she was reliving, especially because she lived in several countries during her life. The memories are sparked by things happening in the current time frame of the story and slowly the whole story unfolds and you learn what happened to her.
What mostly bothered me in this book was that some things were handled too quickly and there are repetitions of certain things in the story. Also, some of the memories were a bit too long and eventually not really relevant for the story which makes those parts of the books seem a bit boring. Another thing that bothered me a bit was most characters in the book remained a bit flat, only Felicia and Julian seemed to be really well-developed.
All in all, it was an enjoyable read and I will definitely be picking up the second book in the series because I do want to see where this goes. I really liked Applehans' writing style as well and I'm really curious what she will do after this series because she's definitely a talented author, who came up with an interesting concept for this series.