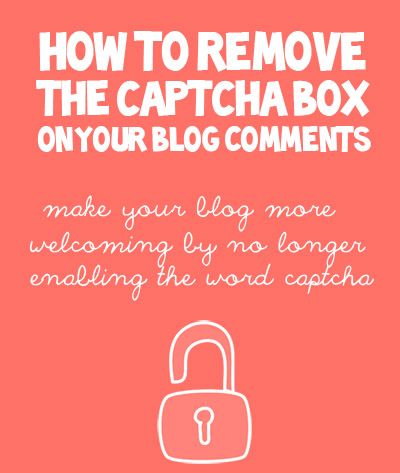 There's nothing more frustrating than wanting to comment on a post, and having to deal with the annoying captcha box to verify that we're not a spam robot. To be honest, I'm not commenting on blogs with a captcha box anymore (unless I really, really, really have something to say), simply because I find them an unnecessary waste of time, not to mention how complicated it is sometimes to understand the words on those captcha boxes (I've find myself wondering if I'm really human sometimes when I can't get to understand the numbers in them).
Luckily most of the blogs I'm following don't have the captcha box enabled anymore, but I still encounter some on a daily basis that do have it. That's not very welcoming for your readers, actually readers really hate it the same way I do, which means that something as silly as that can be the cause that you're not getting much comments.
Maybe you don't even know that you have the box enabled, but that's easy to check and fix. Here's how to remove it.
1. Go to your blogger dashboard and click on Settings - Posts and Comments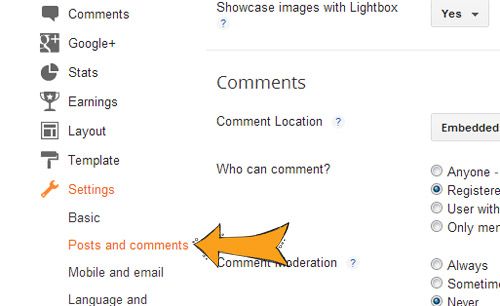 2. When you scroll down, you'll see a box with the words "Show word verification" next to it. That's to activate or unactivate the captcha box in the comments. In here you have to select NO in the drop-down menu.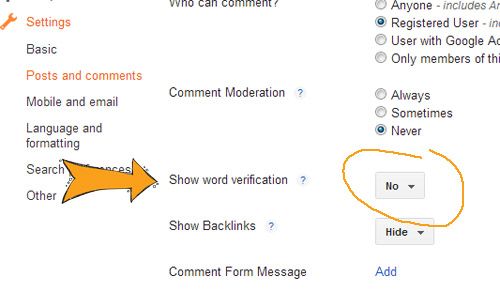 And that's it! Your blog is now ready to welcome comments on your posts instead of scaring readers away with a captcha box :)