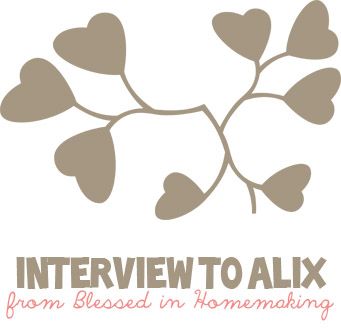 I've told you guys in previous occasions about
Blessed in Homemaking
, an Etsy shop owned by Alix, where she sells all kind of body care products made with organic and natural ingredients. Today she's opening her shop to all of us, answering to a few questions I had for them. Thanks Alix for taking the time to answer these questions for us!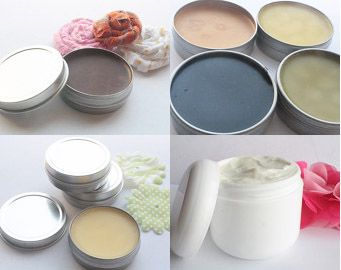 1. Where does the name of your Etsy shop (Blessed in Homemaking) comes from?
I named it Blessed In Homemaking because that is what my blog is called. I chose it because I am a homemaker, and I love it, and have found that I am very blessed by being a homemaker.
2. When and why did you decide to start selling your things on Etsy?
I listed my first item May 26 2012. I just wanted to see if I could earn a little extra income, and share my natural products with others.
3. What inspires your products?
Being healthy. So many supplements and body care products are labeled "all natural" when they actually have ingredients that are not natural, and not healthy for your body. I want to give people options that are truly and completely safe and "all natural".
4. Which is your "star product", the one that have sold the most?
My Herbal Clay Tooth Powder is my best selling product; which is understandable, because it's amazing! The Black Drawing Salve is a very close second.
5. What's your favorite thing about Spring/Summer?
The green everywhere; plants, trees, herbs. My favorite color is green. I also love the smells of spring and summer. Flowers, cut grass, watermelon, sunshine. I love being outside and enjoying all of these things. Also, fishing. :)
Besides visiting her
Etsy Shop
, you can also go and say hi
at her blog
or follow her
Facebook page
.
And for those of you who can't resist the urge to make yourself a gift and get one of her lovely natural products, here's a little gift for you:
USE THE CODE BLOGGY TO GET A 15% OFF ON ANY PRODUCT OF BLESSED IN HOMEMAKING ETSY SHOP.
Enjoy! :)