Today I'm very happy to have a guest post from Jessica, a book lover who blogs at
Sweet Green Tangerine
. If you love traveling as much as I do, for sure you'll enjoy her post! And when you're done reading it, visit her blog, you won't regret it!
Hi La Caseta de Paper readers! My name is Jessica, and I write a little blog called
Sweet Green Tangerine
.
It's mainly about my love of reading, music, family and travel. Laura has asked me to share my travel plans for 2013, and she has been very patient with me while school and moving have stolen all of my time.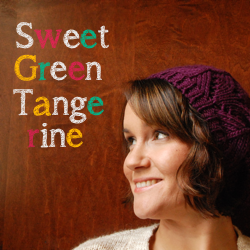 Well, if you don't know yet, my family and I are moving to Germany in just 7 short weeks. (yikes!) We have lived there before, and the one thing we loved about it there was the traveling opportunities. Although we did see a multitude of great places, I feel like we could have seen more. Here are a few places that I am determined to experience time around...
England/Ireland/Scotland
Anyone who knows me knows that I have a wee bit of an obsession with Scotland and Ireland. I blame novels like
this one
and
this one
. Plus, Stratford-upon-Avon...I mean, come on.
Prague
This is one city we never made it to during our last stay in Europe. The city looks gorgeous in every photo I've seen, and I cannot wait to see it for myself.
Cinque Terra, Italy
this friend's
trip there last year. It looks and sounds just dreamy, and now I can't wait until I can experience it.
Paris
I know Paris is only a city, and a little cliche, but Midnight in Paris is one of my favorite movies so I feel like I should at least give it a try, right? Plus, my biggest travel regret from our last European excursion was not seeing the Louvre.
Well, those are just a few of the little trips I'm hoping to take this year. We're already saving our pennies for train. I cannot wait to show my kiddos the world. I plan to share all of our adventures on
Sweet Green Tangerine
, so I hope you stop by.
Thanks, Laura for having me!